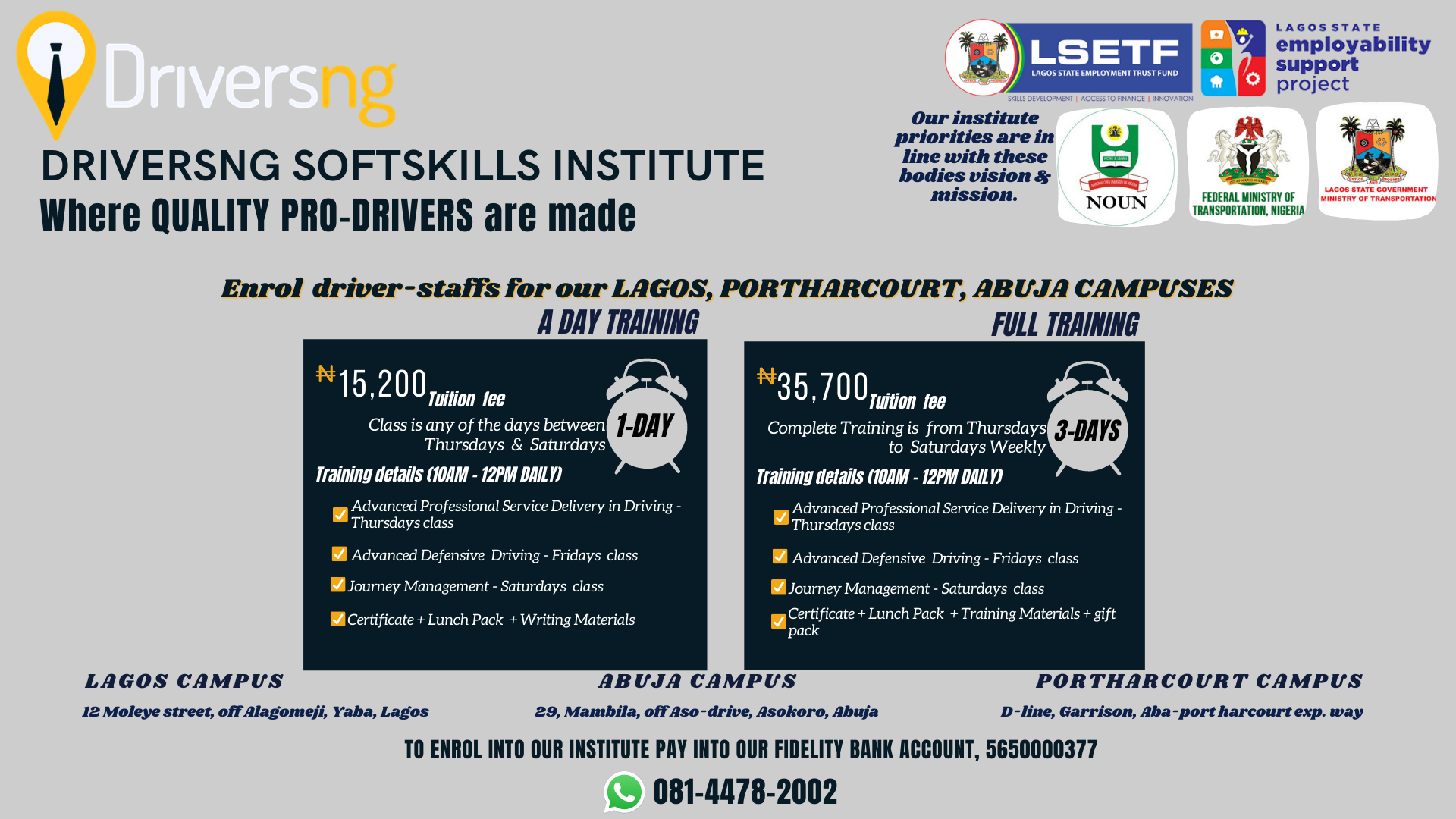 We want your driver(s) to become better! We are constantly working to make your driver(s) render much better and top notch professional services on the job. To achieve this, we have put together this impact-driven and result-oriented training specifically for drivers.

This training is organized by our Drivers Institute which have trained over 2,000 drivers for corporate bodies and individual employers across Nigeria. This training features distinguished facilitators and experts in related fields which includes; driving, transport, traffic management, customer service, personnel development and much more.

We are also partnering with bodies such as the Federal Road Safety Corps (FRSC), Vehicle Inspection Service (VIS) and other regulators in the road transport sector to share insights into new regulations, policies and guidelines.

This training is aimed at making your drivers far better at what they do. We recommend that you enroll your driver(s) for a short course at our Driver Institute today. After going through this training, your driver(s) will come out reshaped and better equipped to deliver top notch services as professionals in your workforce.

Please click here to enroll your driver(s) for a course at the institute today as experience the difference.
CITIES WE SERVE
Lagos
Abuja
Port Harcourt
Ibadan
Kaduna
Uyo
Abeokuta
Kano
Benin
Benue
Delta
Jos